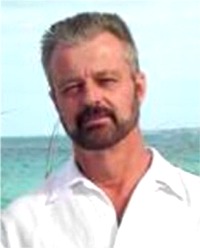 CIS-RAM 2006 Plenary Session III

Topic: Wireless Sensor Networks

Speaker: Dr Frank L. Lewis, University of Texas at Arlington, USA
Abstract: Wireless Sensor Networks represent the next evolutionary development step in environmental monitoring, secure area assurance, intelligent machinery maintenance, and utilities, home, and transportation systems automation. The WSN is an extended and physically disconnected-body system that should, under proper decision-making and control, behave as a single feedback organism. Like any sentient organism, the WSN relies first and foremost on sensory data from the real world. Sensory data comes from multiple sensors of different modalities in distributed locations.

The challenges in the hierarchy of: detecting the relevant quantities, monitoring and collecting the data, assessing and evaluating the information, formulating meaningful user displays, and performing decision-making and alarm functions are enormous. The importance of sensor networks is highlighted by the number of recent funding initiatives, including the DARPA SENSIT program, military programs, and NSF Program Announcements.

The study of wireless sensor networks is challenging in that it requires an enormous breadth of knowledge from an enormous variety of disciplines. In this talk we outline network topology, communication networks, smart sensors, physical transduction principles, commercially available wireless sensor systems, self-organization, signal processing and decision-making.

A unified approach to decision-making, mission programming, task sequencing, and dynamics resource assignment will be presented. Hybrid WSN with combined unattended ground sensors and mobile sentry nodes are included. The proposed approach allows one to program multiple missions into a WSN with the same ease that one today programs a PC. Applications will be discussed including secure area denial, environmental monitoring, and condition-based machinery monitoring. Discussion will be made on adaptive sampling and navigation, sensor localization, and MEMS sensor development.
Dr Frank L. Lewis is the head of Advanced Controls & Sensors Group, Automation & Robotics Research Institute, The University of Texas at Arlington, Texas. He obtained the Bachelor's Degree in Physics/Electrical Engineering and the Master's of Electrical Engineering Degree at Rice University in 1971. He spent six years in the U.S. Navy, serving as Navigator aboard the frigate USS Trippe (FF-1075), and Executive Officer and Acting Commanding Officer aboard USS Salinan (ATF-161). In 1977, he received the Master's of Science in Aeronautical Engineering from the University of West Florida. In 1981, he obtained the Ph.D. degree at The Georgia Institute of Technology in Atlanta, where he was employed as a professor from 1981 to 1990 and is currently an Adjunct Professor. He is a Professor of Electrical Engineering at The University of Texas at Arlington, where he was awarded the Moncrief-O'Donnell Endowed Chair in 1990 at the Automation & Robotics Research Institute. He is a Fellow of the IEEE, a member of the New York Academy of Sciences, and a registered Professional Engineer in the State of Texas. He is a Charter Member (2004) of the UTA Academy of Distinguished Scholars and Senior Fellow of the Automation & Robotics Research Institute.

Dr Frank Lewis's current interests include intelligent control, neural and fuzzy systems, microelectromechanical systems (MEMS) control, wireless sensor networks, nonlinear systems, robotics, condition-based maintenance, and manufacturing process control. He is the author/co-author of 4 U.S. patents, 162 journal papers, 23 chapters and encyclopedia articles, 239 refereed conference papers, and nine books. He was selected to the Editorial Boards of International Journal of Control, Neural Computing and Applications, and Int. J. Intelligent Control Systems. He served as an Editor for the flagship journal Automatica. He is the recipient of an NSF Research Initiation Grant and has been continuously funded by NSF since 1982. Since 1991, Dr Frank Lewis has received $5 million in funding from NSF and other government agencies, including significant DoD SBIR and industry funding. His SBIR program was instrumental in ARRI's receipt of the SBA Tibbets Award in 1996. He has received a Fulbright Research Award, the American Society of Engineering Education F.E. Terman Award, three Sigma Xi Research Awards, the UTA Halliburton Engineering Research Award, the UTA University-Wide Distinguished Research Award, the ARRI Patent Award, various Best Paper Awards, the IEEE Control Systems Society Best Chapter Award (as Founding Chairman of the DFW Chapter), and the National Sigma Xi Award for Outstanding Chapter (as President of the UTA Chapter). He was selected as Engineer of the year in 1994 by the Ft. Worth IEEE Section and is listed in the Ft. Worth Business Press Top 200 Leaders in Manufacturing. He was appointed to the NAE Committee on Space Station in 1995 and to the IEEE Control Systems Society Board of Governors in 1996. In 1998, he was selected as an IEEE Control Systems Society Distinguished Lecturer. He is a Founding Member of the Board of Governors of the Mediterranean Control Association.

E-mail contact Homepage