| | |
| --- | --- |
| <![if !vml]><![endif]> | Y-Runners: Runners with a Cause |
Y-Runners are a group of individuals who came together in June 2004. Brought together by our love for running and our belief of giving back to the community, through different means, whenever possible.
Made up of both serious and leisure runners, members of Y-Runners: Runners with a Cause will be challenging themselves to completing a distance of either 10Km (Quarter Marathon), 21Km (Half Marathon) or 42Km (Full Marathon) at the upcoming 2005 Standard Chartered Singapore Marathon. In the midst of training for the run in December 2005, Y-Runners will also be raising money for the Salvation Army. The pledges towards a Y-Runner may be given as a result of his/her completion of a certain mileage at the Marathon or just a one-time donation from friends, in support of their effort at attempting the run.
Singapore Marathon 2004
<![if !vml]>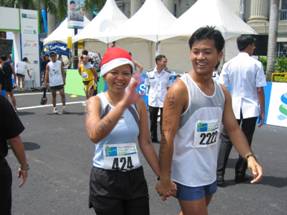 <![endif]><![if !vml]>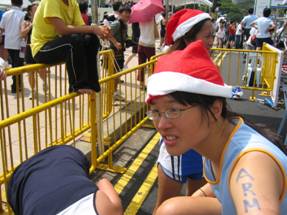 <![endif]><![if !vml]>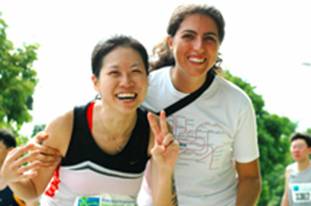 <![endif]>
Sharon (our most hardworking member!)             Hui Shin (Also a committee member)                  Seng Choo and Pina (our supporter)
                    and Ming Han                                             
<![if !vml]>
<![endif]><![if !vml]>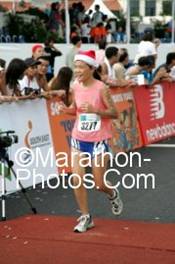 <![endif]><![if !vml]>
<![endif]><![if !vml]>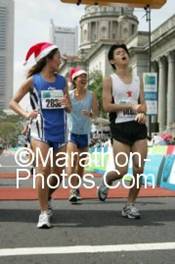 <![endif]><![if !vml]>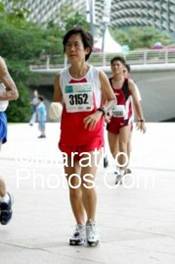 <![endif]>
Ai Beng (Committee Member) Yee Hui (Committee Member)            Stefan                    Elaine, Hui Shin                          Woon Yee
                                                                                                                                       and the guy about to die…
<![if !vml]>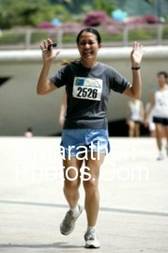 <![endif]><![if !vml]>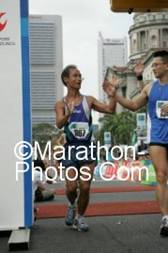 <![endif]><![if !vml]>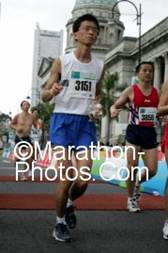 <![endif]><![if !vml]>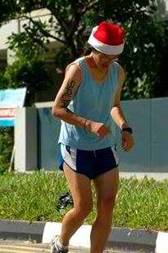 <![endif]><![if !vml]>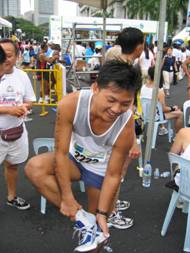 <![endif]>
                   Jowe                            Lam                          Mak (Web manager)                    The pain…                          And the Shoe…