Announcements
Scholarships to Support PhD Research with a Focus on Human Security and RtoP
The Asia-Pacific Centre for the Responsibility to Protect (APCR2P) welcomes expressions of interest from eligible candidates who are interested in pursuing higher research degrees with a focus on the Responsibility to Protect (RtoP) and human protection more broadly defined. The Centre invites interested candidates to contact them to discuss potential research topics and to gain assistance in formulating a research proposal.
Opening and closing dates for scholarships for study commencing in 2014 vary from country to country in the region.
For information on the scholarships see: Australia Awards Scholarships
For further information or inquiries, contact s.teitt@uq.edu.au
Food Security Research Position Open at the RSIS Centre for NTS Studies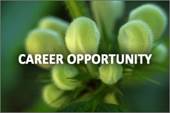 The RSIS Centre for Non-Traditional Security (NTS) Studies is undertaking research into various aspects of food security as affected by acute and chronic factors such as climate change, and the impact of these factors on food production and the food supply chain. The goal of the research is to provide guidance on policies needed at national and regional levels to assure the stability of food security.
The Centre is seeking a suitable candidate with the requisite skills to join its food security team. The candidate should have strong English academic writing skills, a strong grounding in economics (preferably agriculture or policy oriented), possess analytical and strong quantitative research skills, have a working knowledge of food production systems and also the ability to work in an inter-disciplinary environment. The successful candidate will be expected to play an important role in formulating and implementing research projects, managing and producing research outputs for publications, conceptualising and organising conferences and workshops, as well as participating in other outreach activities.
Applicants should possess a Master degree from a recognised university in a relevant field. Opportunity exists to apply for admission to a PhD programme. Applicants with a Doctorate will be considered for the Research Fellow position.
Interested applicants must fill in the Application for Employment Form, and submit this with their CV, two reference letters, two writing samples and a cover letter explaining their interest in the position via email to:
Head of Administration
S. Rajaratnam School of International Studies
Nanyang Technological University
Email: rsisrecruitment@ntu.edu.sg
Head of RSIS Centre for NTS Studies appointed as Member of UN Advisory Board on Disarmament Matters
Prof. Mely Caballero-Anthony, Head of the RSIS Centre for NTS Studies, has been appointed a Member of the UN Advisory Board on Disarmament Matters by UN Secretary-General Ban Ki-moon for a three-year term beginning 1 January 2013.
Established in 1978 pursuant to paragraph 124 of the Final Document of the tenth special session of the General Assembly, the Advisory Board on Disarmament Matters received its current mandate pursuant to Assembly decision 54/418 of 1 December 1999. The Board has the following functions: to advise the Secretary-General on matters within the area of arms limitation and disarmament, including on studies and research under the auspices of the UN or institutions within the UN system; to serve as the Board of Trustees of the United Nations Institute for Disarmament Research (UNIDIR); and to advise the Secretary-General on the implementation of the UN Disarmament Information Programme.
Members are chosen by the Secretary-General for their knowledge and experience in the field of disarmament and international security. Board members serve in their personal capacities and do not represent their Governments.
Click here to read the UN press release.
2012–2013 ASEAN-Canada Senior and Junior Fellowship Results
4 senior fellows and 9 junior fellows have been selected for the inaugural round of the ASEAN-Canada Fellowship organised by the RSIS Centre for Non-Traditional Security (NTS) Studies. The theme for this fellowship round is 'Towards Balanced Growth – Alternative Development Models and Redistribution Mechanisms'. The fellowship is part of activities under the ASEAN-Canada Research Partnership initiative designed to facilitate discussions on issues related to ASEAN and Canada among Southeast Asian and Canadian academic institutions, think tanks and non-governmental organisations (NGOs); while establishing linkages with the ASEAN Secretariat, government officials, civil society groups, multilateral agencies and other stakeholders.
The RSIS Centre for NTS Studies is the Coordinator of the 2012–2015 ASEAN-Canada Research Partnership supported by the International Development Research Centre (IDRC), Canada. It also serves as the Secretariat of the initiative.
Click here for the list of invited senior fellows.
Click here for the list of selected junior fellows.
WorldFish Center Launches $2 Million Project on Food Security in Myanmar
A $2 million project to improve rural food security and livelihoods in Myanmar through the development of fisheries and small-scale aquaculture was officially launched in December 2012 by WorldFish Center and the Department of Fisheries of the Myanmar government.
The project aims to increase productivity, efficiency, sustainability and equity in the fisheries production system which the Myanmar government estimates, employs over 2.6 million people full- and part-time.
The four-year project funded by the Australian Centre for International Agricultural Research (ACIAR) and the AusAid Asia Division will work directly with communities to ensure that Myanmar's small-scale fisheries and aquaculture producers are as productive as possible. The project titled 'Improving Research and Development of Myanmar's Inland and Coastal Fisheries' forms one component of a larger $10 million programme that also includes socioeconomic development, and improvement of the rice, legume and livestock sectors.
WorldFish Center to Launch Database on Ecosystem Services
WorldFish Center and the CGIAR Research Program on Aquatic Agricultural Systems (AAS) will launch an online database portal that will store ecological and socioeconomic data, providing up-to-date spatial information and data on all kinds of important factors such as river systems, climate, distributions of fisheries, poverty levels, food security, and nutrition.
Data on ecosystem services in key regions including Bangladesh, Philippines, the Solomon Islands, Cambodia and Zambia will also be available through the database in the near future. The Geographic Information System (GIS) database will provide custom information for scientists and researchers from WorldFish Center and the CGIAR Research Program on AAS, as well as the CGIAR Research Program on Climate Change, Agriculture and Food Security (CCAFS).
Recent Events
BIISS Organises Seminar on 'Maritime Piracy and Human Response'
5 March 2013
Bangladesh Institute of International and Strategic Studies
Dhaka, Bangladesh
BIISS organised a Seminar on 'Maritime Piracy and Human Response' on 5 March 2013 with the major objectives of: (1) exploring the notions of piracy and theft; (2) developing anti-piracy measures; (3) developing immediate response measures when ships are attacked by pirates and taken hostage and (4) formulating policy measures to assist seafarers and their families with the humanitarian aspects of traumatic incidents caused by pirate attacks.
Three presentations were made in the seminar on various issues relating to maritime piracy and humanitarian response. These were followed by a lively open discussion in which participants from the Ministry of Foreign Affairs and its Maritime Affairs Unit, Ministry of Shipping, Bangladesh Navy, Bangladesh Coast Guard, Marine Academy and other concerned officials took part. In these discussions, participants stressed the need to have armed guards on board. Questions were also raised about the implications of piracy which creates social vulnerability. In addition, ways in which this vulnerability can be reduced were explored. Concerns were expressed about the dearth of international mechanisms to deal with issues of piracy.
Click here to visit BIISS' website.
APCR2P Participates in '8 Days of Activism' Campaign
1 March 2013
Asia-Pacific Centre for the Responsibility to Protect (APCR2P)
Brisbane, Australia
APCR2P Deputy Director Sarah Teitt participated in a panel discussion to launch '8 Days of Activism' – an campaign coordinated by members of the Women, Peace and Security Academic Collective (WPSAC). WPSAC led the web-based campaign which saw a series of blogs authored by WPSAC members posted on the websites of Human Protection Hub, Women's International League for Peace and Freedom (WILPF), Gender in Global Governance Net-work, and Women, Peace and Security Academic Collective.
WPSAC is a newly formed network of feminist academics, principally from Australasia, working in the fields of international politics, security studies, international law, and development. The aim of WPSAC is to raise critical awareness of the women, peace and security agenda in national, regional and international contexts.
WorldFish Center Participates in Agricultural and Business Training Programme for Rural Women
26–28 February 2013
WorldFish Center
Mymensingh, Bangladesh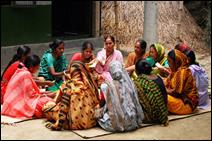 From 26–28 February, WorldFish Center participated in a training programme to enhance the entrepreneurial and agriculture technology skills of a network of rural women called 'Info Ladies'. 'Info Ladies' are equipped with a bicycle and laptop computer, and travel to villages and households in Bangladesh providing information and communication services to rural women who lack access to basic information. The three-day training session was part of the USAID funded Cereal Systems Initiative for South Asia in Bangladesh (CSISA-BD), and was designed to teach the 'Info Ladies' the agricultural technologies from three CGIAR centers, International Rice Research Institute (IRRI), CIMMYT and WorldFish.
The training programme taught the women about agricultural technology ranging from fertiliser management, maize varieties, and post-harvest technologies to basic aquaculture and pond management. It ended with a day-long session on entrepreneurship development including book keeping, business planning and assessment of customer satisfaction. This will allow the women to pass on their knowledge of agriculture technologies to a wider audience, especially rural women.
Click here for more information.
Seminar on 'Food Security in Asia'
25 February 2013
RSIS Centre for Non-Traditional Security (NTS) Studies
Singapore
This seminar discussed the research findings from the CISS 2011–2012 Project on 'Food Security in Asia'. Supported by the MacArthur Foundation under its Asia Security Initiative, the project investigated the ways in which food-related policies in the region intersect with local and regional food security dynamics, and the impact on local communities and across the wider region.
While food security is a widely researched subject area, far too often the emphasis is on issues related to food production and availability. The impact of certain policy choices and the unequal distribution of power that often play a greater role in creating and perpetuating hunger and lack of access to food, remains underexplored. The project sought to fill the gap by focusing research particularly on policy and governance-related challenges.
A summary of the seminar proceedings will be made available online soon.
WorldFish Center Hosts Marine Protected Area Management Training Workshop
21–22 February 2013
WorldFish Center
Malaysia
Malaysia is home to spectacular and diverse marine life, protected and managed by its Marine Protected Areas (MPAs). The WorldFish CT Atlas team hosted a 'Marine Protected Area (MPA) Management Effectiveness Assessment Tool (MEAT)' Training Workshop to demonstrate how MPAs can be evaluated.
The workshop was held in Penang on 21–22 February 2013. Participants included over 40 men and women responsible for gazetting, monitoring, and managing MPAs all around Malaysia.
During the workshop, training was provided in the use of a specific MPA assessment tool, developed in the Philippines. The tool provides an objective assessment methodology for summarising MPA management effectiveness across all socioeconomic and ecological dimensions. A by-product of the training exercise undertaken during the workshop is a comprehensive and up-to-date overview of MPA management in Malaysia.
Click here for more information.
WorldFish Center Presents in Aqua Aquaria India 2013
8–10 February 2013
WorldFish Center
Andhra Pradesh, India
Curtis Lind (centre) with staff members of the Rajiv Gandhi Center for Aquaculture at Aqua Aquaria India 2013.

WorldFish Center's Aquaculture and Genetic Improvement scientist, Dr Curtis Lind, delivered a presentation based on a WorldFish publication entitled 'Considerations about the Dissemination of Improved Fish Strains' at Aqua Aquaria India 2013. The event was recently held in Vijayawada, Andhra Pradesh, India, from 8–10 February.

One of the largest aquaculture and aquarium shows in Asia, the event was hosted by the Marine Products Export Development Authority of the Government of India (MPEDA). It showcased the latest production and marketing technologies in aquaculture and ornamental fish culture to hatchery operators and breeders, technical staff, and more than 5,000 local fish and shrimp farmers. National and international experts on aquaculture and ornamental fish presented technical sessions sharing their experience and research findings

Authored by R.W. Ponzoni, H.L. Khaw, N.H. Nguyen and B.M. Rodriguez Jr., the publication, on which the presentation was based, summarises key strategies, knowledge and experience related to the multiplication and dissemination of improved fish strains, and makes recommendations on ways in which some of the practices may be improved. If implemented, these improved practices may help fish farmers increase the productivity and profitability of their farms.

WorldFish Center Organises Training Session on Gender

23–24 January 2013
WorldFish Center
Khulna, Bangladesh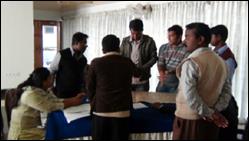 WorldFish Center, together with government, national and international organisations, including the Bangladesh Rural Advancement Committee (BRAC), Sushilan, International Water Management Institute (IWMI), Local Government Engineering Department, Institute of Water Modeling (IWM), Bangladesh Rice Research Institute and the International Rice Research Institute (IRRI), hosted a second training session on gender for the Ganges Basin Development Challenge Programme.
The session reinforced the need to understand potential and real impacts of every action or intervention on men and women. 20 staff and students living and working in the Khulna and Barisal regions took part in the training, which began by highlighting basic gender issues, and enabled a lively exchange of experiences as gender issues were raised and discussed in a participatory manner. The two-day event also discussed tools for empowerment, gender analyses and integration methods in research and development.
RSIS Centre for NTS Studies Participates in
High-Level Cross-Sectoral Consultation on 'Pandemics as Threats to Regional and National Security'
9–11 January 2013
RSIS Centre for Non-Traditional Security (NTS) Studies
Manila, Philippines
Head of Centre, Prof. Mely Caballero-Anthony, delivers her presentation on 'ASEAN and the Threat of Pandemics'

This High-Level Cross-Sectoral Consultation on 'Pandemics as Threats to Regional and National Security: Advancing the ASEAN "Regional Multisectoral Pandemic Preparedness Strategic Framework"' was hosted by the Philippine Department of Health and Office of Civil Defense under the auspices of the National Disaster Risk Reduction and Management Council. Co-funded by the United States Agency for International Development (USAID) and the United States Department of Health and Human Services (USDHHS), the event was jointly organised by the USDHHS and the USAID-funded International Medical Corps' PREPARE Project, in close cooperation with the ASEAN Secretariat, and with the epistemic support and participation of the RSIS Centre for NTS Studies.

ASEAN recently developed a regional pandemic preparedness and response framework for a coordinated, multisectoral system to mitigate the impact of severe pandemics and other major disasters that have the potential to disrupt the integrity and functionality of essential services and critical infrastructure throughout the region. The consultation provided the opportunity for an evidence-based analytic exchange of views involving multiple sectors and international stakeholders within the perspective of severe pandemics as fundamental threats to national, regional and global security. The meeting also provided a comparative platform for the presentation of the regional pandemic preparedness frameworks from two other important regions of the world: North America (US, Canada and Mexico); and the EU. It encouraged valuable expert discussion and input for the development of the ASEAN regional framework on pandemic preparedness and response.

Click here for more information on the outcomes of the meeting.

BIPSS Organises Roundtable on South Asian Regional Security

8 January 2012
Bangladesh Institute for Peace and Security Studies (BIPSS)
Dhaka, Bangladesh
BIPSS in collaboration with the Canadian High Commission in Bangladesh held a Roundtable on 'South Asian Regional Security: Challenges and Opportunities' on 8 January 2013 in Dhaka, Bangladesh. The roundtable covered traditional, non-traditional as well as transnational security challenges in the South Asian region. The keynote paper was presented by Prof. M. Shahiduzzaman, Department of International Relations, University of Dhaka. Mr Ghulam Muhammed Quader, Minister for Commerce, attended the Roundtable as Chief Guest. The High Commissioner of Canada in Bangladesh, H.E. Heather Cruden, delivered her remarks on the theme. The Roundtable was chaired by BIPSS President, Maj-Gen Muniruzzaman.
BIPSS Organises Post-conflict Discussion Session on Peacebuilding in Nepal
27 December 2012
Bangladesh Institute for Peace and Security Studies (BIPSS)
Dhaka, Bangladesh
An In-House Discussion Session on 'Post-Conflict Rehabilitation and Reintegration of Maoist Combatants in Nepal' was held at BIPSS on 27 December 2012. The keynote presentation was delivered by Ambassador Shambhu Ram Simkhada, Member of Prime Minister's Special Committee on Rehabilitation and Integration in Nepal and Chairman of the UN Human Rights Council. The presentation highlighted the peace process in Nepal while the subsequent discussion focused on the challenges and opportunities of the Nepali Peace Process and the Comprehensive Peace Agreement.
BIPSS Organises Roundtable on Role of Social Media in Influencing Social Change
27 November 2012
Bangladesh Institute for Peace and Security Studies (BIPSS)
Dhaka, Bangladesh
BIPSS organised a Roundtable on 'The Role of Social Media in Influencing Social Change: The Social and Security Implications' on 27 November 2012 in Dhaka, Bangladesh. The roundtable was moderated by Mr Mahfuz Ullah, Secretary General, Centre for Sustainable Development, Bangladesh.
BIPSS President Maj-Gen Muniruzzaman, presented the keynote paper, which examined the evolution of social media, major changes in the communication landscape and the linkages between social media and social revolution.
Click here to read his presentation.
Recent Publications
Climate Change and Regional Security: Water and Disaster Management in South Asia


A.N.M. Muniruzzaman, 2012,
In Tomislav Delinic and Nishchal N. Pandey, Regional Environmental Issues: Water and Disaster Management, Nepal: Modern Printing Press.
In recent years, climate change has become a major threat not only to international peace and security but also a multiplier of instability in some of the most volatile regions of the world. To some extent, South Asia is the most vulnerable and disaster prone regions in the world especially with regard to water-related disasters and its poor disaster management capacity. The absence of any river basin management mechanism in the region is the cause of potential hydro-conflict in South Asia. The region is ill prepared to manage the disasters both at national and regional levels. This book explains and highlights the emerging threat. Bangladesh Institute of Peace and Security Studies (BIPSS) President Maj-Gen. Muniruzzaman contributed a chapter to the book titled 'Climate Change and Regional Security: Water and Disaster Management in South Asia'.
Research in Focus 2012

Asia-Pacific Centre for the Responsibility to Protect (APCR2P), Booklet, 2012.

This booklet contains the research progress of Responsibility to Protect (RtoP) projects supported by the Australian RtoP Fund. Not only does the booklet foreground the increase in knowledge of the RtoP principle, it also contains case studies of capacity building. Of the 14 projects, 7 were Australia based, while the others were attached to institutions in Washington, Vancouver, Jakarta, Singapore, Oxford and New York.
Ownership Restructuring, Marketization and Wealth Inequality in Urban China: 1995 and 2002

Xuelong Wang, China & World Economy, Vol. 21, No. 1, pp 107–26, January–February 2013.
This paper explores the influence of landholding on rural-urban migration using China's 2008 household survey data. It shows that contradictory findings of existing published literature can be explained by introducing a migration distance variable. Empirical studies reveal that landholding plays a different role in short-distance and long-distance migration. Landholding has a U-shaped curve association with the probability of short-distance migration and has an inverted U-shaped association with the probability of long-distance migration. In view of this, the government needs to provide more job information and migration subsidies to farmers who have little land to overcome difficulties in the process of migration so as to reduce rural-urban inequality.
Draft of the Overseas Employment and Migration Act, 2012

Malik Shahdeen, Abrar Chowdhury and Tasneem Siddiqui, Refugee and Migratory Movements Research Unit (RMMRU), Draft Legislation, 2012.
RMMRU had convened a sub-committee on the Overseas Employment Act in Bangladesh and produced a draft of this Act. This revised draft takes into account suggestions made by Eng. K. Mosharraf Hossain, Honourable Minister of the Ministry of Expatriates' Welfare and Overseas Employment in Bangladesh.
Year in Review 2012

RSIS Centre for Non-Traditional Security (NTS) Studies, Report, January 2013.
Non-traditional security (NTS) issues, which are often transboundary in nature, require strategies of cooperation and collaboration. Thus, the availability of effective platforms for dialogue and negotiations is of vital importance. In view of this, this Year in Review 2012 focuses on assessing the role of regional and international institutions in tackling NTS issues in the climate, energy, food, health and water sectors. This NTS Year in Review also discusses the evolution of NTS over the past two decades: its emergence as a response to the need for new security paradigms to meet rising challenges, and its continuing relevance to the security challenges of today. In addition, there is a feature on Myanmar, which saw momentous political changes in the past year.
Expert Working Group Meeting on Food Wastage in Southeast Asia

RSIS Centre for Non-Traditional Security (NTS) Studies, Report, January 2013.
The implications of the estimated 30–50 per cent global food wastage for energy, soil, water and human resources are substantial. Recognising the need to pay greater attention to this issue, the RSIS Centre for NTS Studies convened an Expert Working Group Meeting on Food Wastage in Southeast Asia. The meeting, held in August 2012, brought together international and regional experts from diverse sectors. This report provides an overview of the gaps in research and interventions that were identified at the meeting.
The Lancang-Mekong River Basin: Reflections on Cooperation Mechanisms Pertaining to a Shared Watercourse

Apichai Sunchindah, RSIS Centre for Non-Traditional Security (NTS) Studies, Policy Brief, February 2012.
The ambitious development plans for the Lancang-Mekong River Basin (LMRB) could have serious environmental, social, cultural and even geopolitical ramifications that could in turn destabilise the Mekong Subregion (MS). On the premise that frameworks for regional cooperation offer a viable route through which to manage such complex issues in a sustainable and mutually satisfactory manner, this NTS Policy Brief discusses existing and potential arrangements, elaborating on how they can leverage on each other's strengths to contribute to durable cooperation and peace.
Managing Cross-border Movements of People in Southeast Asia: Promoting Capacity and Response for Irregular Migration in Southeast Asia


PK Hangzo and Mely Caballero-Anthony, RSIS Centre for Non-Traditional Security (NTS) Studies, Issues Brief, February 2013.
This NTS Issues Brief outlines themes highlighted at the Roundtable Workshop on 'Managing Cross-Border Movements of People in Southeast Asia: Promoting Capacity and Response for Irregular Migration' held in November 2012. The limitations of state-centric, law enforcement-oriented approaches were a key area of concern, and alternative approaches were explored. Other prominent issues identified were climate change-induced migration and the need for stronger regional frameworks.
Risk and Resilience: Securing Energy in Insecure Spaces

PK Hangzo, Joel Ng and Belinda Chng,
RSIS Centre for Non-Traditional Security (NTS) Studies, Issues Brief, January 2013.
This issues brief outlines key points brought up at an Energy Security Seminar on 'Risk and Resilience: Securing Energy in Insecure Spaces' held on 29–30 October 2012 in Singapore. Energy vulnerabilities faced by the Asia-Pacific were discussed, and the need for a new regional architecture based on cooperation emphasised. This seminar was jointly organised by the RSIS Centre for NTS Studies and the Singapore Ministry of Defence for government representatives from defence and security agencies in the Asia-Pacific region.
Is the ASEAN Plus Three Emergency Rice Reserve (APTERR) the Answer to Southeast Asia's Food Security Challenges?


Sally Trethewie, RSIS Centre for Non-Traditional Security (NTS) Studies, NTS Alert, February 2013.

The recently launched ASEAN Plus Three Emergency Rice Reserve (APTERR) aims to safeguard the region's food security in times of calamity, disaster, supply shock or extreme price spike. The region had previously implemented two regional rice reserves, but these had struggled to meet the needs of countries experiencing food emergencies. To what extent has the APTERR addressed the shortcomings inherent in the earlier iterations, and is it likely to fare any better? This NTS Alert also notes that the APTERR continues to approach food security through a rice-focused and state-centric lens, and asks whether this is optimal given the increasing complexity of food production and distribution systems.
Connecting the Dots: The Urban Informal Sector and Climate Vulnerabilities in Southeast Asia's Megacities

Sofiah Jamil, RSIS Centre for Non-Traditional Security (NTS) Studies, NTS Alert, January 2013.

In the megacities of developing Southeast Asia, the informal sector plays an important role in supporting economic development. Yet, in discussions of the ramifications of climate-related natural hazards, this sector is often under-recognised. This NTS Alert notes that the sector, and the people working within it, is often disproportionately affected by the impacts of climate hazards. As such, cities that seek to address the economic risks and financial costs of such hazards must also improve the adaptive capacity and resilience of those in the sector. With low-income groups making up a major part of the sector, this would mean addressing issues that transect with those related to poverty. To that end, this NTS Alert examines initiatives in the region that address the vulnerabilities of the urban poor.

Collaborative Governance Assessment
B.D. Ratner, WorldFish Center, Guidance Note, 2012.
This Guidance Note presents a simple approach to analysing the governance context for development of aquatic agricultural systems; it is intended as an aid to action research, and a contribution to effective programme planning and evaluation. It provides a brief introduction to the value of assessing governance collaboratively, summarises an analytical framework, and offers practical guidance on three stages of the process: identifying obstacles and opportunities, debating strategies for influence, and planning collaborative actions.
A Practical Guide for Ex-ante Impact Evaluation in Fisheries and Aquaculture

C.C. Crissman, K. Abernethy, A. Delaporte et al., WorldFish Center, Report, 2013.

This guide provides a framework for ex-ante evaluation of fisheries and aquaculture projects in developing countries. Ex-ante impact evaluations check the potential of a project or programme to deliver benefits from proposed interventions. Providing extensive annotated literature citations, this guide is designed for use by practitioners who may not be fisheries or aquaculture specialists. The guide uses concepts from results-based management, organised into five modules that structure the investigation and provide insights regarding alignment of the proposed intervention with stakeholder interests, feasibility of design, potential constraints to implementation, possible impact pathways and distributional effects of the intervention. Separately published case studies of investments in Bangladesh, Malawi and Ghana illustrate application of the guide.
Building Resilient Community Fisheries in Cambodia


WorldFish Center, Report, 2013.

This report summarises the outcomes of a 15-month project initiated by WorldFish that aims to improve the capacity of a network of fishing communities to engage in collective action at local and provincial levels, in support of equitable governance arrangements to better anticipate and manage competing uses of aquatic resources in Cambodia's Tonle Sap Lake.
Economic and Social Impacts of Integrated Aquaculture-Agriculture Technologies in Bangladesh

K. Murshed-E-Jahan, C. Crissman and J. Antle, WorldFish Center, Working Paper, 2013.

This study estimated the adoption rate of integrated aquaculture-agriculture (IAA) technologies in Bangladesh and their impact on poverty and fish and food consumption in adopting households. A novel, simulation-based approach to impact assessment called Tradeoff Analysis for Multi-Dimensional Impact Assessment (TOA-MD) was used. The TOA-MD model was used to demonstrate possible ways to use available data to estimate adoption rates in relevant populations, and to quantify impacts on distributional outcomes such as poverty and food security, thus demonstrating ex-ante the potential for further investment in technology dissemination. The analysis used baseline and end-of-project survey data from WorldFish-implemented Development of Sustainable Aquaculture Project (DSAP), promoting IAA. This dataset was used to simulate adoption and assess its impacts on poverty and food security in the target population. It was found that, if adopted, IAA had a significant positive impact on reducing poverty and improving food security and income.
Commentaries and other News Articles
Rohingya Boat People: A Challenge for Southeast Asia
Eliana Coates, RSIS Commentaries, No. 35, 21 February 2013
Will Extreme Weather Spur New Action?
J. Jackson Ewing and Sally Trethewie, TODAY, 19 February 2013
(Article adapted from February 2013 issue of NTS Bulletin)

Trading Swords for Ploughshares: How Sajahatra Bangsamoro Could Bring Peace to Mindanao
Joseph Chinyong Liow and Joseph Franco, RSIS Commentaries, No. 33, 18 February 2013
Disasters in Southeast Asia's Megacities: Protecting the Informal Sector
Sofiah Jamil and Mushahid Ali, RSIS Commentaries, No. 32, 15 February 2013
Behind China's 'Grain Miracle': More than Meets the Eye?
Zhang Hongzhou, RSIS Commentaries, No. 28, 13 February 2013

Singapore: Niche Diplomacy through Water Expertise
Mely Caballero-Anthony and PK Hangzo, EastAsiaForum, 31 January 2013
(Article adapted from November 2012 issue of NTS Insight)

Is 2015 the New Copenhagen?
J. Jackson Ewing and Gianna Gayle Amul, TODAY, 22 January 2013
2015 the New Copenhagen? The UNFCCC Process Risks Falling into Faulty Patterns
J. Jackson Ewing and Gianna Gayle Amul, International Relations, 19 January 2013
(Both articles are adapted from January 2013 issue of the NTS Bulletin)