<!IMG ALT="clubs-2.gif" align="center" width=100 height=120 border=0 SRC="images/clubs-2.gif"> <!img alt="new" src="images/new4.gif" border=0>
"If you can scramble an egg, tie your own shoelaces, or stumble onto the light switch at night ...
then you can learn how to juggle!" - Juggling for the Complete Klutz
---
Contents

<!font face="arial"> <! ----- Introduction ----- >

Hi there,

Welcome to my juggling page. I have always wanted to write something like this to share with everyone. It is my hope to see more people here in Singapore take up juggling as a hobby and art.

Juggling is not difficult, as it may seem. You don't need super-human hand-eye co-ordination to accomplish this feat. I bet you can do a simple three-ball cascade within two weeks!

So what are you waiting for? Bend your knees and GO!

Please sign my guestbook too.

Happy Juggling!
Koah Fong <!/FONT>
---

<! ----- Juggling in Singapore ----- > Juggling is not a popular activity in Singapore compared to the national past time of shopping. But hopefully the juggling bug spreads and more people get infected. At least now there's a group of us who are infected. So everytime we meet, we throw things at each other - and enjoy doing so!
<!A HREF="http://www.juggling.org/~singapore/"> <!img alt="new" src="images/updated_s.gif" border=0>

Singapore Jugglers! YES! We are out there!

We have weekly practice sessions at:


We have weekly practice sessions with Bornfire Community Circus Interest Group at:

Place: Kallang CC #02 - 07 Yoga Room (Address: Kallang Community Club, 45 Boon Keng Road, Singapore 339771)
Time: Tuesday, 7.30pm to 9.30pm
Getting there: Click here for map and directions.

You are most welcome to join us.


Feel free to get in touch with Loh Koah Fong (m: 92201986) for confirmed meeting times.

Come join us. It's FREE!


<! --- Singapore Jugglers eGroup --- >
Why not join our Singapore Jugglers mailing list?
You will receive up-to-date information of our juggling activities and happenings!


<!A HREF="http://home.pacific.net.sg/~zephyh/me.htm"> <!SweetHeart the Clown> <!What's a nice girl clowning around? She's also a mime and poet!> <!A HREF="http://pantheon.yale.edu/~wth2"> <!Terence Ho's Homepage> <!A juggler from Singapore. Now studying in Yale University.> <!A HREF="http://www.angelfire.com/ok/philippeh/index.html"> <!Philip Peh's Magic Page> <!Check out our magician on the web.> <!A HREF="http://www.cynosure.com.sg/kiki/index2.htm"> <!Kiki's Magical World<!> <!Our younger magician on the web.>
Jeremy Pei Juggling Page Home page of a promising young magician cum juggler! <!A HREF="http://bizarremagic.tripod.com">The Magic Man> <!The much awaited home page of Gavin Tay - magician and master diaboloist/devilsticker.>
Karen's Home Page Probably the first Singapore girl who did 4-ball juggling...
Temasek Polytechnic Juggling Club Home Page A surprising find. They are the first juggling club among tertiary institutions in Singapore.
NUS Jovial Jugglers A new juggling club at the National University of Singapore. Set up by Koh Wee Lee. Don't miss his regular juggling workshops!
Check out what's happening in the arts scene in Singapore, not necessary on juggling.
<!IMG alt="SRBF'00" SRC="http://www.singapore-buskers.com/p2.jpg" border=0>
Singapore Buskers This new site carries the voices of the our home grown talents. For years they have successfully organised the Singapore River Buskers' Festival.
<! ----- Photos/Articles of Singapore Jugglers ----- > Here are some photos and articles of us and our antics. <! ----- Juggling & me ----- > Just a story here and what I am currently practicing (plus some tricks I discovered). Check it out as it is quite updated.
Here's my article on learning 5-ball cascade.
Check here if you are interested what juggling equipment I own. <! ----- Learning to Juggle ----- > There's already so much info on the Internet to help beginners to juggle. Here are some of the good ones I found. <! ----- Learn to Pass ----- > Juggling alone can be quite boring and lonely. Why not learn to pass? It's a very healthy social activity but mind boggling at times. Whenever I make successful passes of a difficult trick, it really sets the adrenaline pumping. Juggler's high.

You can start learning by passing balls first. And clubs will always add a new dimension. For software simulations, try the Jongl program. Here are some helpful links.

<! ----- Juggling Software ----- > Still couldn't catch? Maybe this would help. Try some of the following juggling animations. <! ----- Interesting reading ----- > Most of the links here are from the Juggling Information Service (JIS), a juggler's paradise. <! ----- Try making your own props ----- > Juggling is a cheap hobby. You may not even need to spend a cent! Here are some ways to make your own equipment. <! ----- Links ----- > <! ----- Vendors ----- >

Some props just can't be made as beautifully as those done by the professionals. Every juggler seem to have bought at least one set of their equipment. For me, I own a set of Dube Custom Europeans and home made bean bags.

These vendors make the finest juggling equipment around. Quality is assured and there shouldn't be problems in passing with another juggler.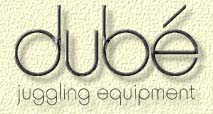 Other vendors where you can purchase equipment or instructional materials. You can make your orders on-line.


More to come .... So please visit again.

---
<! --- BEGIN TABLE --- >
<! ----- start of code for counter ----- >
<! ----- Contact/ Update info ----- > Home | Koah Fong's Juggling Page | Write to me: kfloh@ntu.edu.sg Created: 26 May 1998 | Updated: 19 Mar 2018 <! ----- end Contact/ Update info ----- >
<! ----- start of code for guest book ----- > Sign My Guestbook

View My Guestbook <! ----- end of code for guest book ----- >