Rapid Prototyping For Rapid Product Development
Course Objectives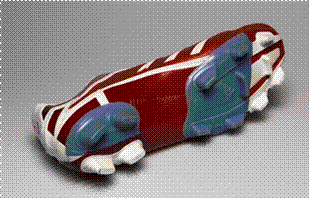 Opposed to a conventional machining process which takes away excess material from a block of workpiece, 3-Dimensional Rapid Prototyping and Manufacturing (3DRPM) produce parts by building one layer upon another in a horizontal manner. This offers many advantages over machining limitations such as the capability to produce complex and difficult-to-machine models (eg. a sphere in a thin-necked bottle, straight corners of pockets in typical engineering components, a small, intricate jewellery ring). Jigs and fixtures are also no longer needed.
Because 3DRPM is linked to CAD/CAM systems, it is able to produce a component in a short turn around time. As a result, it has great potential, especially for today's products which have very short product life.
There are currently no less than 30 different 3DRPM namely, Stereolithography (SLA), Solid Ground Curing (SGC), Selective Laser Sintering (SLS), Laminated Object Manufacturing (LOM), Fused Deposition Modelling (FDM), Three-Dimensional Printing (3DP), Objet's Polyjet Technology, Two-Laser-Beam Technology, Solid Creation System (SCS), Micro-Fabrication, Multi-Jet Modeling, Direct Shell Production Casting (DSPC), Multiphase Jet Solidification (MJS), and EOS's EOSINT Systems. Among the newest systems are CAM-LEM's CL 100, Shape Deposition Manufacturing, Acrom's Electron Beam Melting and Aeromet Corporation's Lasform Technology. The course will explain the working principles of the mature technologies and compare their strengths and weaknesses.
Video presentation of the SLA, Polyjet, LOM, FDM, SLS and 3DP processes and parts made by these processes and several other processes will be exhibited. Industrial examples from various applications (including aerospace, automobile, jewelry, coin, biomedical engineering, etc.") will be illustrated.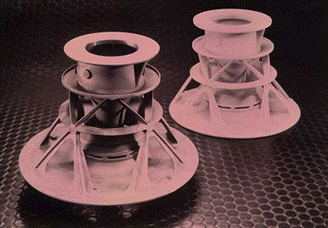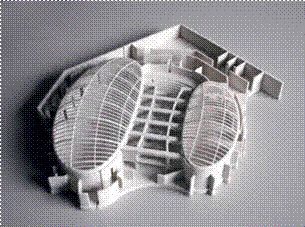 Who Should Attend
Technicians and engineers who are involved in product design, modelling and prototyping, tool and die design and manufacturing. Lecturers teaching the subject of design may also be interested. Others who are keen to follow this immensely interesting and new technology may also wish to attend.
Besides this public course, companies and institutions can request for specific, customized inhouse courses. Companies which have done so in the past include Maxtor, Thomson Multimedia, Defence Science Technology, SIMTech, Institute of Technical Education, Tyco Electronics and NUS High School of Mathematics and Science.
Professional Development Units
This course is accredited by the Professional Engineers Board (PEB) of Singapore as a Structured Activity defined under its Continuing Professional Development (CPD) program. As such, professional engineers can earn Professional Development Units (PDU) when they attend this course. The number of PDUs that can be earned with this course is indicated below (under 'Course Details').

Course Details
Day: (47th run) Tue 8, Fri 11 and Tue 15 Jun 2010
Time: 9.00 am - 5.00 pm
Venue: MAE Meeting Room B, N3-2b-65, MAE, NTU

Participants will be given a set of course notes. Certificates of attendance will also be awarded.

PDUs: 21
Course Contents
* Historical Developments, Phases of Prototyping, Fundamentals, Advantages & Classifications
* Fundamental Automated Process & Process Chain: 3D Modeling, Data Conversion & Transmission, Checking & Preparing, Building and Postprocessing
* Liquid-based RP Systems
* Solid-based RP Systems
* Powder-based RP Systems
* RP Data Formats, STL File Repair, New Formats
* Industrial Applications - Design, Engineering, Analysis, Tooling & Manufacturing
* Case Studies in Aerospace, Automobile, Jewelry, Coin, Tableware & Biomedical Engineering
* Evaluation, Benchmarking, Growth and Trends
*

Tour of Objet, SGC, SLS, MM2, 3DP and FDM Facilities
Speaker Profile

Dr Chua Chee Kai is an Associate Professor at the School of Mechanical & Aerospace Engineering in Nanyang Technological University, Singapore. He holds a PhD, N. Tech., M.Sc (Ind), B.Eng (Mech), NUS'pore. Dr Chua is the co-author of the book, entitled "Rapid Prototyping: Principles & Applications in Manufacturing" published by John Wiley & Sons in 1997 and a Chinese version was published subsequently in 1998. The 2nd edition entitled "Rapid Prototyping: Principles and Applications" was published in February 2003 by World Scientific Publishing. Since 2000, he has a become a member of the Editorial Advisory Board of the Rapid Prototyping Journal published by MCB University Press, UK. The 3rd edition with the latest updates has been published in Jan 2010. Dr Chua is the co editor in chief of "Virtual and Physical Prototyping" international journal. He also sits on the editorial boards of International Journal of Advanced Manufacturing Technology and Journal of Materials Processing Technology.

Dr Chua has been involved in Rapid Prototyping (RP) since 1990. At NTU, he has helped in the application of RP to products like consumer goods, coins, jewelleries and bio-medical applications. On-going research at NTU include RP systems' applications in biomedical field and development of new techniques of RP. Dr Chua has published more than 200 international journal & conference papers, books, book chapters and a patent.
Cost Details
| | | |
| --- | --- | --- |
| Structure | Normal | Group |
| Total | S$1080.00* | S$972.00 * |
* Inclusive of 7% GST

Group discount is valid with group registration of at least three participants from the same organisation at one time.
For more information, please contact :

Dr Chua Chee Kai
School of Mechanical & Aerospace Engineering
Nanyang Technology University
50 Nanyang Avenue, Singapore 639798
Tel: 6790 4897
E-mail:mckchua@ntu.edu.sg